Presentation of the VRTEACHER project at ICICTE 2022
The VRTEACHER project has been presented at the twenty second International Conference on Information, Communication Technologies in Education, ICICTE 2022, that was held on the island of Rhodes, Greece, between 7 and 9 July 2022. The participants had the ability to use the VRTEACHER application prototype and provide useful feedback to the consortium.
3rd Transnational Project Meeting in Madrid
The 3rd Transnational Project Meeting of the project took place in Madrid from Thursday 23 to Friday 24 June 2022, at the Campus Madrid Puerta de Toledo of Universidad Carlos III de Madrid. The project partners had the ability to pilot test the VRTEACHER application, discuss the current state of the project, and plan the training activities that will take place in all partner countries the following months.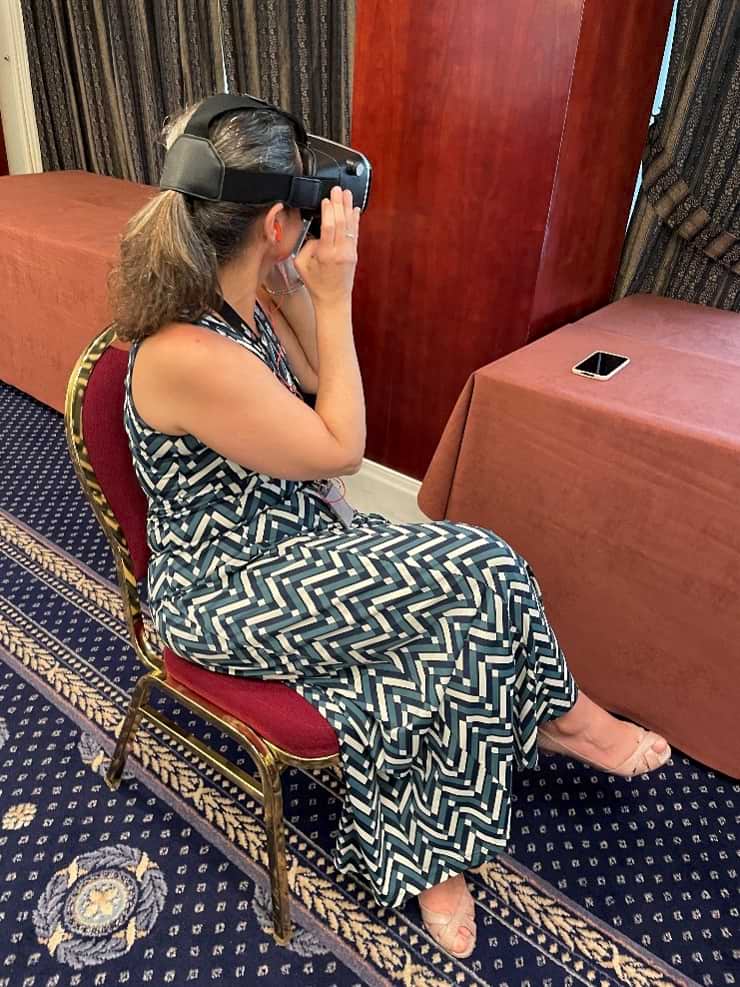 Short-term joint staff training event
Universidad Carlos III De Madrid (UC3M) organized the Short-term joint staff training event (LTTA), on the premises of the University, situated in Madrid, Spain. The Short-term joint staff training event took place from Monday 20 June 2022 to Wednesday 22 June 2022. This training aimed to familiarize the staff of the partnership with virtual reality (VR) environments and equipment. Three participants from each organization attended this training event and will be responsible to deliver the training to the target audience of the project the following months.
In total more than 300 in-service and pre-service teachers were trained and had the opportunity to pilot test the VRTEACHER application. The consortium will elaborade on the results and feedback received to identify the impact of the VR training tool and its potential in teacher education.